Going by its name, City Explorer Sdn Bhd may easily be mistaken as a local travel agency specializing in city tours or a firm related to the tourism industry. But to residents in Negeri Sembilan, Melaka and certain areas in Klang Valley, the firm has since become a household name for enterprises yearning for an alternative form of brand awareness and promotions.
Incorporated in 2001, City Explorer Sdn Bhd is an advertising agency and publisher of a free magazine titled "City Explorer". From its humble beginnings, the company has grown by leaps and bounds to what it is today with a strong customer base of nearly 30,000 enterprises of various fields; ranging from education, renovation and construction, apparels, furniture, food and household products, property developments, travel, health and beauty, motoring and etc.
The print magazine's 640,000 copies are distributed around the township of Seremban and Nilai, Melaka, Kajang, Puchong, Cheras, and Batu Pahat on a monthly basis.
Comprising a talented team of professionals, the printing-cum-advertising firm is a much sought after entity. Living up to the notion that customers are always right, every design and artwork is carefully considered to ensure that our clients' needs and requirements are met. Customer satisfaction is our utmost priority.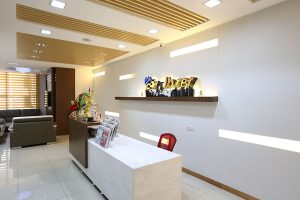 We pride ourselves in offering unbeatable advertising fees; said to be very reasonable in the industry. We assure the distribution of the magazines is on schedule without compromising on the standard or quantity in print copies.
That's not all, with our own distribution network there is no worry of a delay or cutting corners. We have several back-up vehicles including six vans with eight supervisors and over 40 distributors to service our areas of coverage. We will keep enhancing and improving our services to cater to the ever-increasing demands of our loyal customers.
City Explorer is your ideal marketing partner to propel your business to the next level in line with the evolving digital trends. Welcome aboard, and together we shall soar to greater heights!
Thank You.
The Management of City Explorer Sdn Bhd