Going by its name, City Explorer Sdn Bhd may be mistaken by the public as simply a local travel agency specialising in city tours or a firm related to the tourism industry. But to residents in Negri Sembilan and certain parts of Klang Valley and Malacca, the company had since become a household name for business establishments yearning for an alternative form of promotion blitz.
In actual fact, City Explorer is an advertising agency and a publisher of a free magazine called "City Explorer". Incorporated 15 years ago covering areas from Klang Valley to Seremban and Malacca, City Explorer has now come of age. From its humble beginnings, the company had grown by leaps and bound to what it is today with a strong customer base of nearly 10,000 business outlets of various fields, ranging from education, construction, apparels, furniture, food and household products, properties, travel, health, slimming, motoring and etc.
Currently, we distribute some 640,000 copies of printed materials in Seremban, Malacca, Kajang, Puchong, Cheras, Nilai and Batu Pahat every month.
Comprising a team of professionals and talented graphic designers, copywriters and artists, the printing-cum-advertising company is a much sought after entity. In subscribing to the notion that customers are always right, every design and artwork are carefully thought out to ensure our clients' needs and requirements are met.
Despite the heavy workload, our price is the most competitive and reasonable in the industry. We assure the distribution of the printed materials is on schedule every time without compromising on the standard or quantity of printing. Customer satisfaction is our utmost priority.
That's not all, with our own distribution network there is no worry of a delay or cutting corners. We have several back-up vehicles including six vans with eight supervisors and over 40 distributors to service our areas of coverage. We will keep enhancing and improving our services to cater to the ever increasing demands of our loyal customers.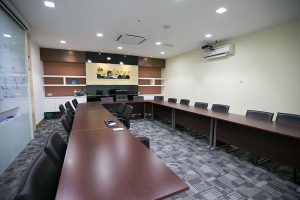 With such proven credentials, it is just a matter of time before the company existence is spread to others by word of mouth and the most happening tool in today's age – the City Explorer Mobile App. In 2016, we invite all business establishments to participate in our mobile App.
With a vision to be your long-term business partner by growing hand-in-hand to build your loyal customer base, City Explorer aims to create your own corporate brand image with its large and diverse merchant database.
Moving forward in 2016, City Explorer will be enhancing their services from print media to digital marketing platform with a mobile loyalty application, aptly named the City Explorer Mobile App.
With this new enhancement, City Explorer is your ideal marketing partner to grow and propel your business to the next level of the growing mobile and digital market both locally and globally.
Welcome aboard and together we shall prosper to greater heights.
Thank You.
The Management of City Explorer